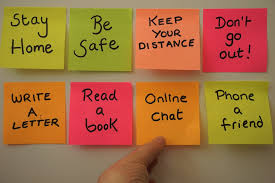 On 5th May 2020, Secretary of State Dominic Raab announced to the British public that we must now adjust to a "new normal" as we moved to the next stage of the coronavirus response.
But what does that mean? How does that affect our every day life.
Not very long ago, children went to school, parents worried about their screen time at home, and zoom was the sound a rocket made. Since the Covid-19 pandemic, many of us have been working from home, possibly home-schooling children and using video tools to keep in contact with friends, family and colleagues. Everything has changed. We keep hearing "when this is all over" but we don't know when and not knowing causes stress and anxiety.
Anxiety Linked to Uncertainty
According to Psychology Today, anxiety linked to uncertainty is because 'your survival brain is constantly updating your world, making judgments about what's safe and what isn't. If your brain doesn't know what's around the corner, it can't keep you out of harm's way. It always assumes the worst, over-personalises threats, and jumps to conclusions.' Psychology Today reports that `Your mindset during this crisis is everything. Your perspective is the most powerful thing you can control in a situation that is beyond your control. Yes, these disruptions are scary, but fear, panic, and worry are not preparation. They add insult to injury—another layer of stress that can compromise the immune system and paradoxically make us even more vulnerable to the virus.  So in addition to washing our hands, we need to cleanse our minds to offset catastrophic thinking. '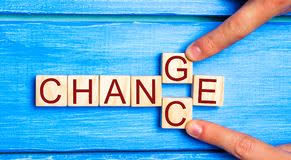 We need to think about what we can control, small steps and manageable chunks of our life. That might be thinking of new ways of spending your free-time at home, learning how to use new technology to connect with God or finding something new to keep the children entertained. These links may help.
That said, it's absolutely ok not to be ok. We all need a bit of extra help from time to time. There is help for you if you need it. You can:
Text FRONTLINE to 85258 (free) to start a conversation with a 'Shout' crisis support worker, they offer "in the moment help for times when life gets overwhelming and you need immediate support."
Access our Employee Assistance Programme -a free 24-hour confidential service run by Canada Life, by calling 0208 068 0035 or online (visit http://ourtrusthub.co.uk for login details.
Speak to your line manager, your local Pastoral Care team, HR Business Partner or Colleague Engagement Manager or use the government funded scheme called Able Futures, which provides support for mental health for a nine month period.