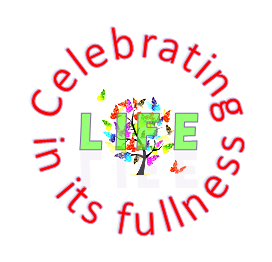 Who we are…
Rod Cosh Chaplain to Cote Lane Mob:   07931 962997
Direct:  0117 9494020 rod.cosh@stmonicatrust.org.uk
Ruth Gillings Pastoral Care Co-ordinator for Monica Wills House & Garden House, Cote Lane Mob:   07970 912401    ruth.gillings@stmonicatrust.org.uk
Colin Thompson Pastoral Care Co-ordinator for
Westbury Fields Mob:   07964 922991   Direct: 0117 3773743 colin.thompson@stmonicatrust.org.uk
Lisa Loveridge Pastoral Care Co-ordinator for
The Chocolate Quarter Mob:: 07964 116497  Direct: 0117 3637166   lisa.loveridge@stmonicatrust.org.uk
Julie Sims & Christine Ramshaw Pastoral Care Co-ordinators for
Sandford Station Julie mob:  07875 340291 Christine mob:  07494 860597 Direct: 01934 825821 julie.sims@stmonicatrust.org.uk christine.ramshaw@stmonicatrust.org.uk
What we are…
The Pastoral Team is here to address the pastoral, spiritual and religious needs of those associated with the Trust as well as to nurture a sense of community across the sites in which we live and work together.
Put another way, we are here to help people live life to the full and to get the best out of their time as part of the St Monica community.
Why we are here…
First and foremost, we are here for the individual -to come alongside people to share their joys and concerns and to provide help and support where that is appropriate and welcome. We also welcome the opportunity to get know each person and their story should they wish to share it.
We provide opportunities for purposeful and meaningful  activity working with both individuals and groups regardless of whether they have a faith background or not.   We also offer worship within the mainstream Christian traditions across all five sites but are happy to facilitate opportunities for religious expression for those of other faiths and and/or help make contact with other faith communities.
Who we are here for…
We are here for everyone associated with the Trust – residents, families, staff, volunteers and others.
We are open and inclusive, non sectarian and non-judgemental and here to provide support, help or a listening ear for people of all faiths and none.
How we work…
· We try to make ourselves available to anyone as and when they want time
· We listen in confidence
· We aim to help people live their lives to the full
· We look to help people continue to lead meaningful lives
· We suggest other possible sources of help and support where this is appropriate
· We provide support to those nearing the end of their lives and those who care for them
· We offer opportunities for worship across all four of our Trust sites
· We promote opportunities for developing the community life of the Trust
If you want to find out more, please feel free to contact us.