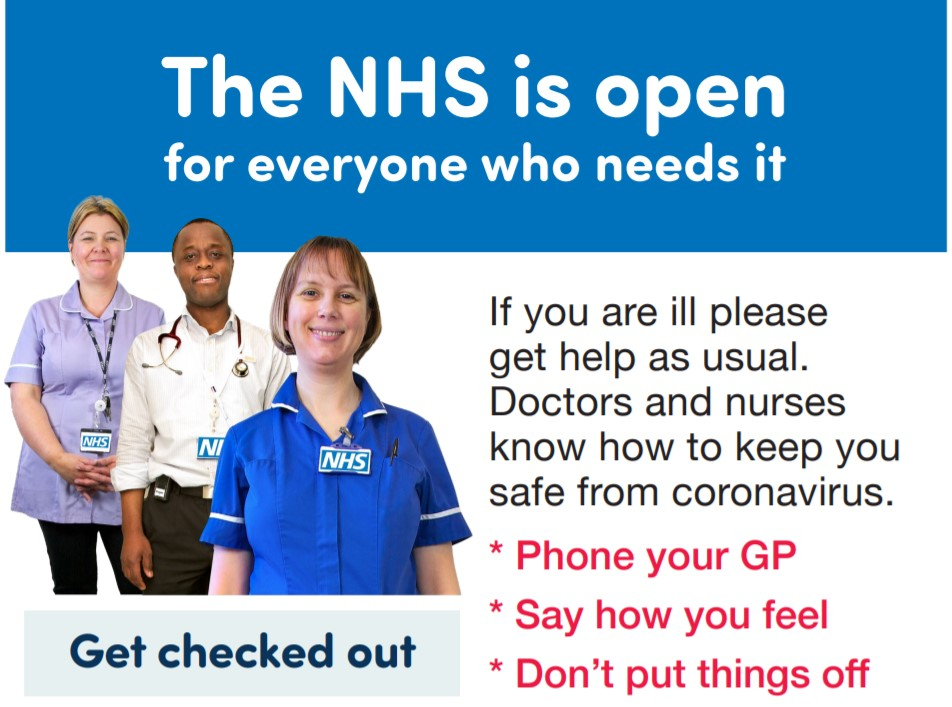 Going to the doctor will help you get better sooner and could save your life.
According to health.org.uk there is growing evidence that people are using health services less since the start of the pandemic. 
There have been big drops in A&E attendances, fewer cancer referrals and an increase in cancellations of planned treatment for people with long term conditions. 
The overall number of GP appointments dropped sharply from April 2020 compared with the previous year, but has since recovered. 
As the poster above shows, the NHS want you to know that they are still open and if you are ill, please phone your GP and get checked out.  
NHS 111 can help if you have an urgent medical problem and you're not sure what to do. It's available 24 hours a day, 7 days a week by calling 111 or visiting 111.nhs.uk.
Click on the links below to find out more about: